Operational Optimization, Insight and Advanced Analytics
Whether the need is managing knowledge, integrating operational data with business data, or responding to new business requirements driven by market mergers and acquisitions, Dexcent's team of professionals and its partners provide data-driven solutions to operational intelligence needs resulting in a powerful advantage to industries.
Challenges within Analytics and Infrastructure
One of the largest challenges facing process driven industries today is not a lack of data, but a lack of information. Data is data. It is rows and columns of values that individually, on face value, are nothing more than values. The challenge industry faces is how to add context and analyses to those data points to create useful information that can be used to drive operational performance optimization.
Service Description 
The Dexcent Analytics and Information team is obsessed with data. Bolstered by the Dexcent Technical Advisory Council, the team is dedicated to turning your data into useful information. Starting with the data itself, Dexcent provides Management services – from database design to the final analyses, Dexcent gives you more. Whether it is simple A/B calculations, or complex fixed and mobile asset condition monitoring algorithms to support of maintenance and reliability programs, our goal is to tell you more than something is wrong.
The Dexcent prescriptive analytics approach will tell you what to do about it and when. The value of the advanced analyses is realized only when it can be seen. 
Dexcent's visualization services use a variety of platforms to deliver information to the resources that can act on it. From consolidated hydro-treater views to enterprise wide, global operational management systems, Dexcent puts what you need at your fingertips.
Client Benefit #1
From the CEO to the field technician with the wrench, operational performance management dashboards deliver plant to enterprise performance information to the organization. Decision effectiveness is greatly improved when the decision maker has all the information needed.
Client Benefit #2
The Dexcent prescriptive over predictive approach to analytic outcomes will tell you more. Unlike predictive analyses which indicate something is wrong or a failure is imminent, Dexcent Prescriptive Outcomes provide the tag details needed for triage, an estimated failure point, what parts are likely required, and, for planning purposes, how long the repair typically requires.
Client Benefit #3
Combining data, analyses, and visualization into a single, mobile enabled, operation-wide solution provides Dexcent clients with a single source of operational truth, enabling cross function collaboration anywhere, anytime, on any device.

Taking the guesswork out of the equation
At the end of the work day we all have two KPIs to worry about – how much did we produce and how much did it cost. With the technology hurdles of the eighties, nineties, and early two thousand behind us, industry can focus on asset and process performance as the next steps in improving operating efficiency (production) and optimizing ROIs (costs). Dexcent eliminates the guesswork by putting the contextualized information you need to make educated adjustments at your fingertips.
Dexcent's Advantage: Dexcent brings experience, knowledge, and subject matter experts together to help optimize operations by combining operational best practices with field experience and a vast background in facility and process optimization. The Dexcent Technical Advisory Council, comprised of hands-on industry experts, plays a key role in identifying optimization points and the context you need to make sound optimization decisions.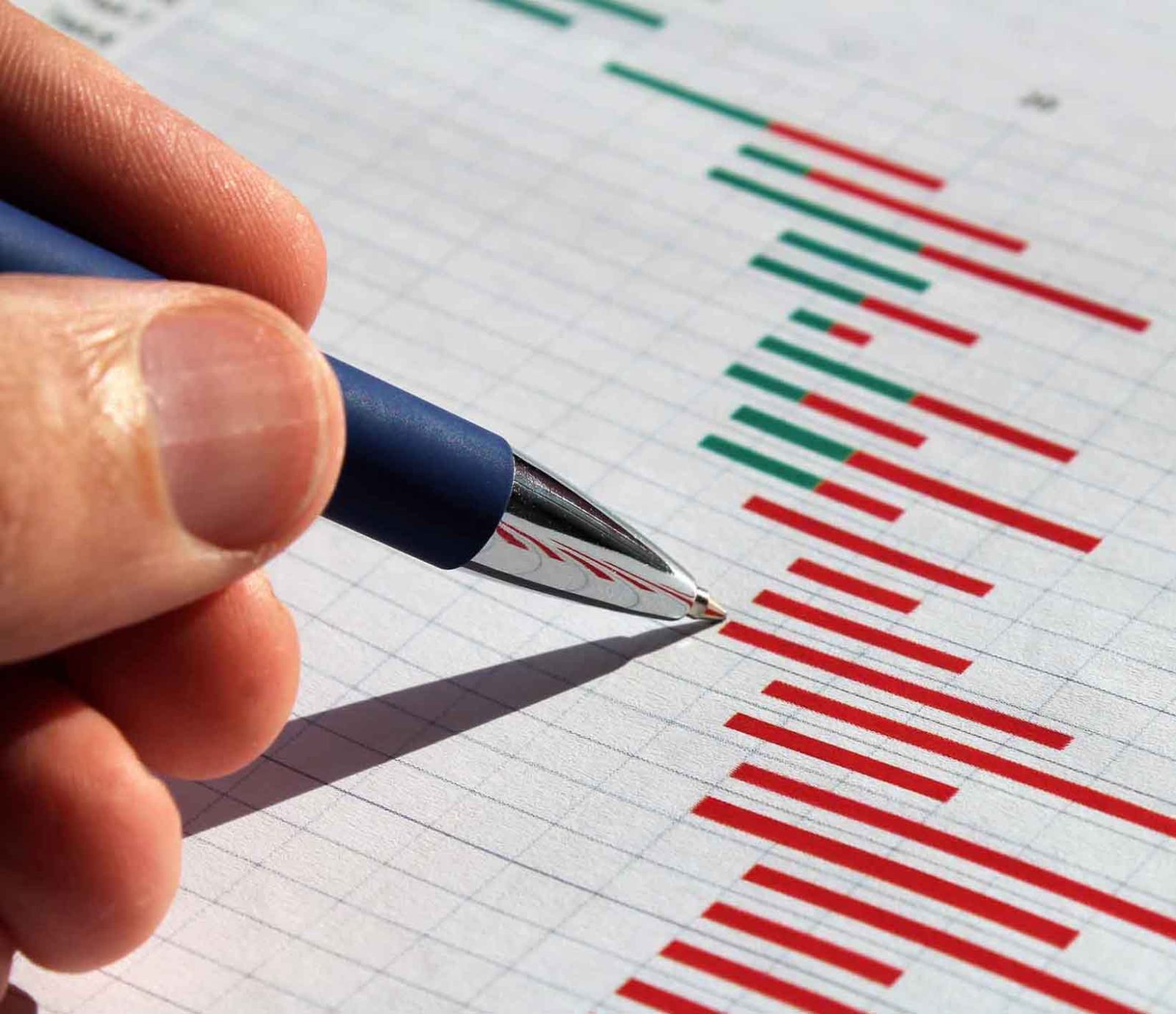 System Assessment and Planning
The road to success requires a map. Dexcent Assessment services take a holistic view of your system to determine where you are today and work with you to define where you want to be tomorrow. From the device to the dashboard, we take a vendor agnostic approach to determine what your operational goals are and what information you need to reach those objectives. We then apply our experience, industry specific standards, and best practices to develop the roadmap to successfully take you to tomorrow.
DEXCENT'S ADVANTAGE
Dexcent is a multi-discipline engineering company that brings our Control, Infrastructure and Information divisions together to deliver comprehensive or partial system assessments that you can trust. When you have confidence in your system assessments, you can trust the resulting roadmap to get you to your goal.
Architecture and Solution Design
When there isn't a road to follow, Dexcent's expertise in developing mature data driven architectures and data delivery solutions provide the blueprints for new roads. The Dexcent data team appreciates not everyone needs a data super-highway to get where they are going. If you do, the team is ready to assist. If you don't, you do need to know that your road has room to grow with you and your organization.
DEXCENT'S ADVANTAGE
The Dexcent team focuses on your organization's data and information needs today and in the future with scalable designs. The Dexcent vendor agnostic approach ensures that you are getting the best solution to address your challenge and not a solution that best fits our product lines.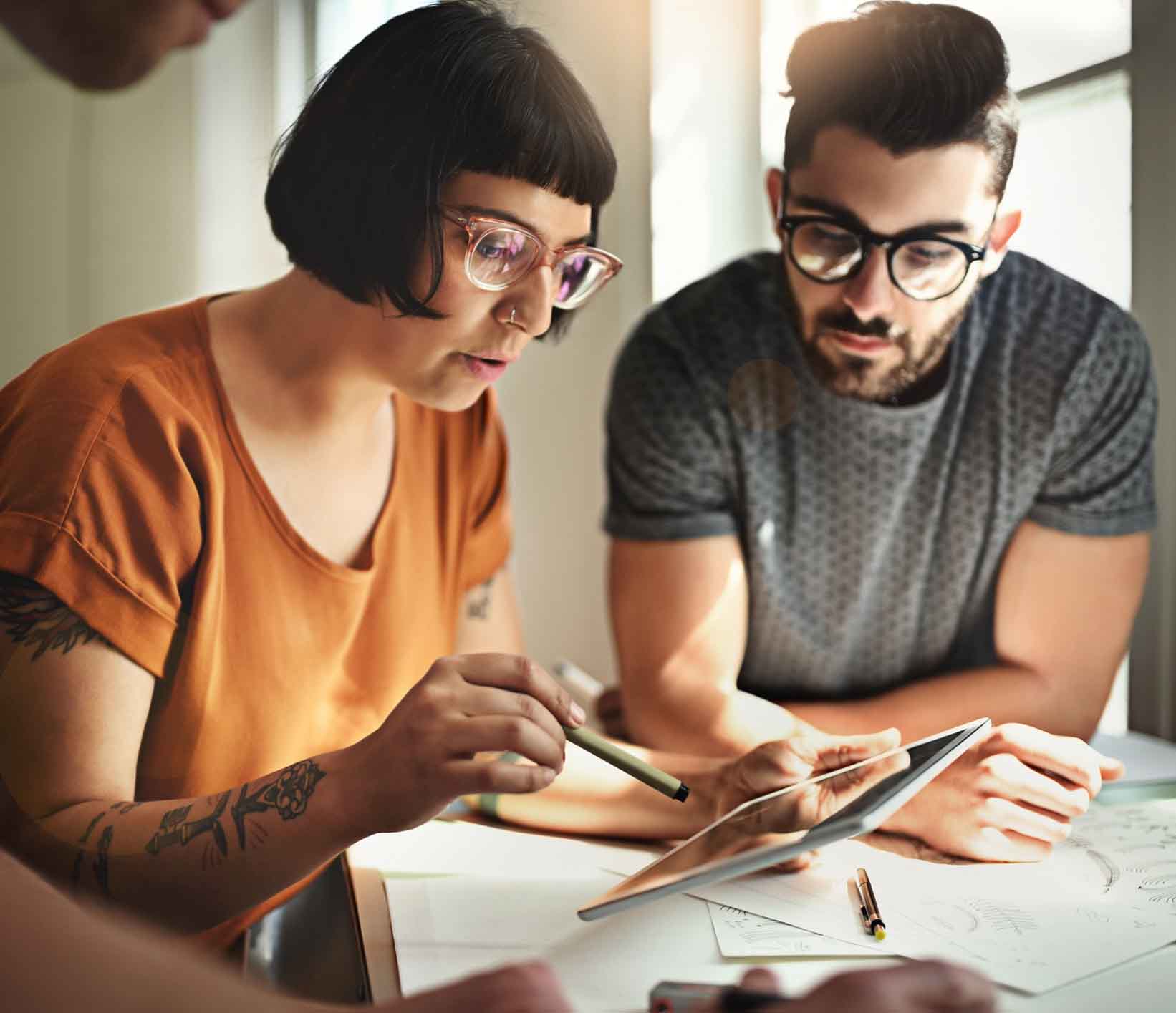 If you can connect it and measure it, you can manage it
The data collected from the wide variety of sources available today can provide true business and operational value when the data is integrated with contextual information. The resulting information is then made available to end users in an actionable manner to support effective decision making. Dexcent insight services put that actionable information at your fingertips in clear, concise, intuitive operational dashboards and mobile views. We specialize in integrating intuitive, effective operational performance monitoring systems that deliver results to everyone from the CEO to the field technician
Dexcent's Advantage: The advantage of effective information visualization that Dexcent Insight customers enjoy is the ability to see and manage their day to day work, as well as the ability, when needed, but to drill down into the details. Decisions can be made without second guessing the rationale and with knowledge of the upstream and downstream impacts of the changes.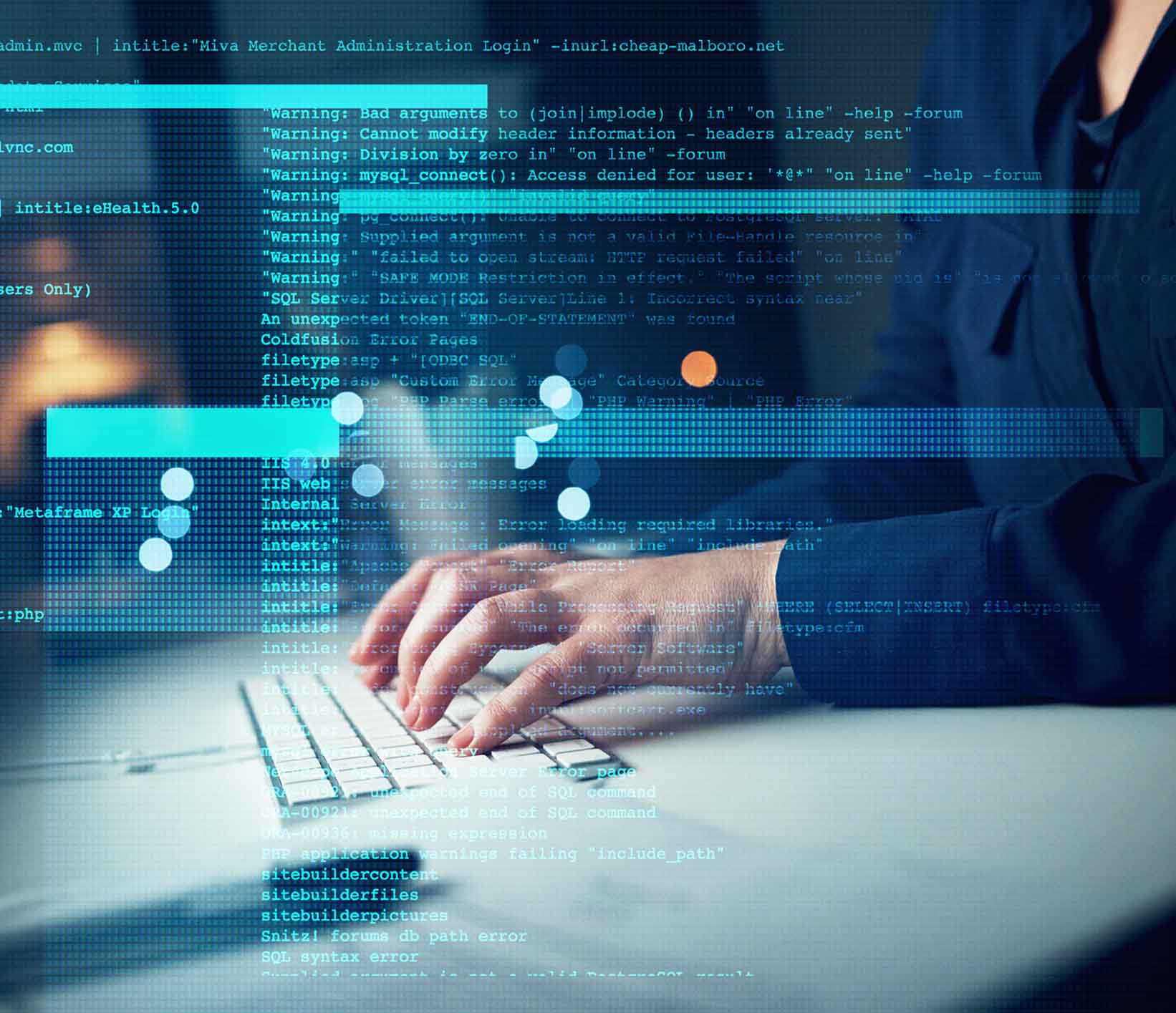 Data System Integration
Operational Insight starts with data. Data + Context = Actionable Information. Creating information requires the integration of data from a variety of sources – both operational and business. Dexcent has the expertise and experience to combine operational time series data with plan values from SAP; financial numbers from accounting platforms, and quality results from the lab to deliver the information needed. Our data sciences team is well versed in data aggregation, consolidation, validation, and integration; whether it be a small integrated dataset to support a specific platform, or the design and implementation of enterprise data lakes
DEXCENT'S ADVANTAGE
Dexcent customers enjoy peace of mind knowing that their integrated data is being aggregated properly; that quality data is being collected; and the proper information needed for context is being delivered from business repositories. In short – Dexcent customers can trust the information.
Visualization
Insight is truly realized when the analyses outcomes are observed. Whether it is a process control dashboard system, a mobile equipment dispatch interface, or maintenance and reliability secondary analysis effort, useful information is visible information. From complex, multi-level operational performance monitoring systems to daily operation meeting reports, the Dexcent Data Team knows how to get the information to the user in a clear, concise, actionable format.
DEXCENT'S ADVANTAGE
All visualization solutions are not equal. Dexcent has partnered with the best of breed visualization platform vendors to provide our customers with the right solution for their needs. Our key platform partners feature Siemens XHQ Operational Intelligence, Seeq, OSISoft Vision, and Microsoft Power BI, among others.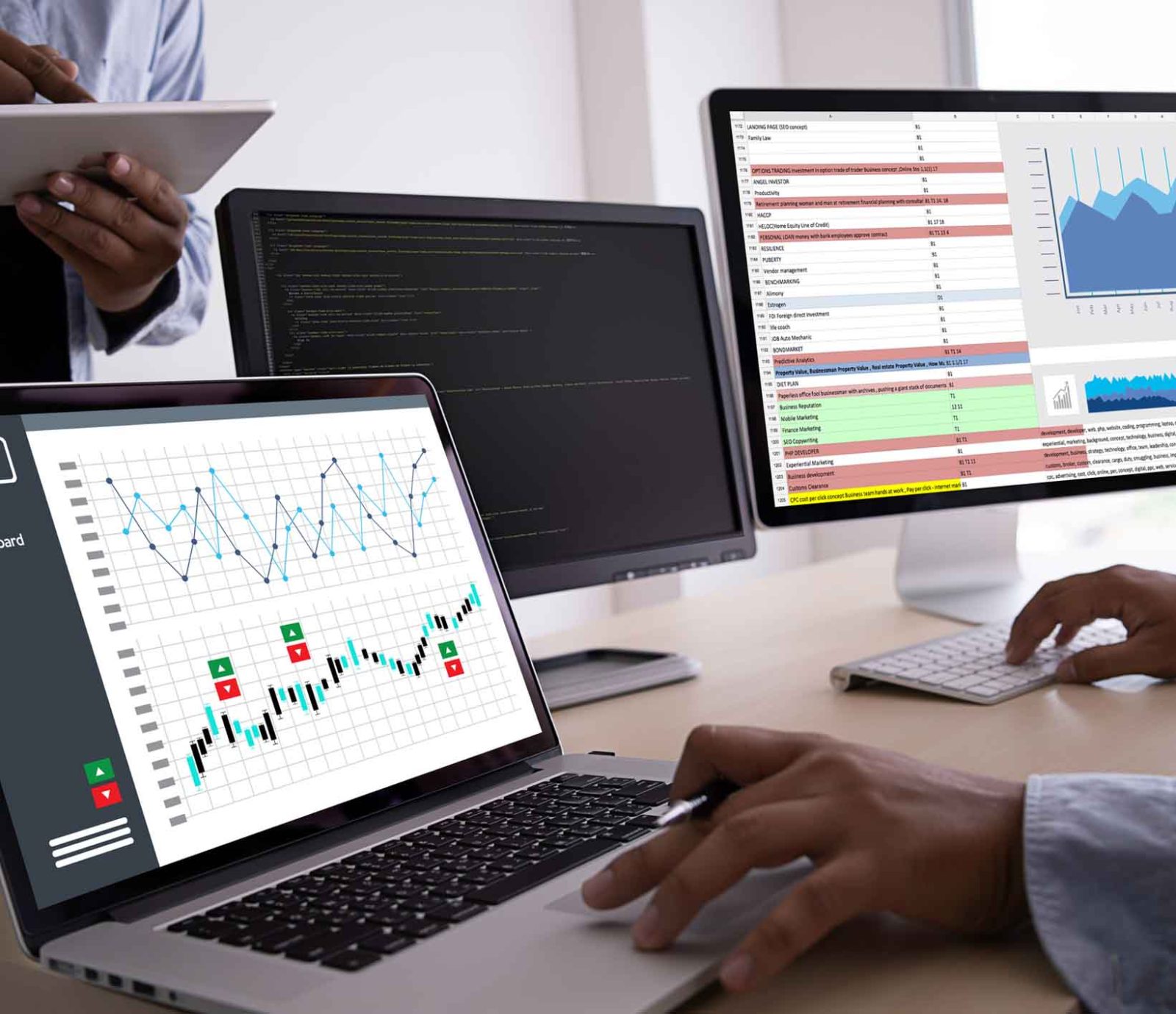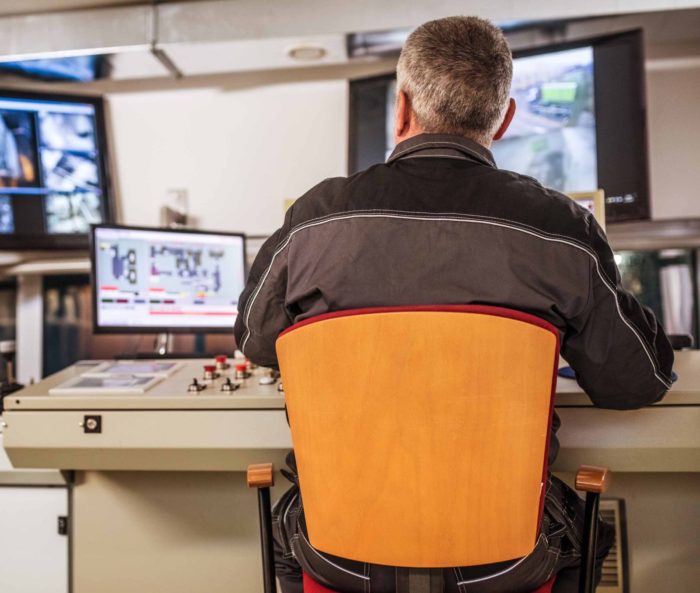 Validation and Data Quality
Insight requires trust. The terabytes of data collected annually by organizations are only useful if the data is reliable. Are the values within the expected ranges? Is the data flow sufficient to support the analyses intervals? Do you have the data quality you need to produce the quality information that enhances decision making and, ultimately, business outcomes? Where data integration is a science, data validation and quality assurance is an art, driven by experience and industry knowledge.
DEXCENT'S ADVANTAGE
Our customers are secure in the knowledge that the information that drive the day-to-day operational and business needs depend on to make informed decisions, is based on reliable, quality data values. Dexcent customers don't need to second guess their data.

If you don't see it in context with the right KPIs, how are you managing your plan and asset operations?
The business value of the investment in your collection and maintenance of process data is best realized when that information can be leveraged to support efficient decision making. From sophisticated multi-level control centre dashboards to truck dispatch consoles to process area interfaces, Dexcent's advanced analytics solutions deliver the right information, at the right time, and in the correct context to support effective action.
Dexcent's Advantage: While others are focused on the low hanging opportunities in the industrial information field, Dexcent customers realize the value of going after the hard to reach analytic outcomes. The top of the tree, if you will. Our customers benefit by knowing that the information on which they are basing their decisions, is based on analyses that work.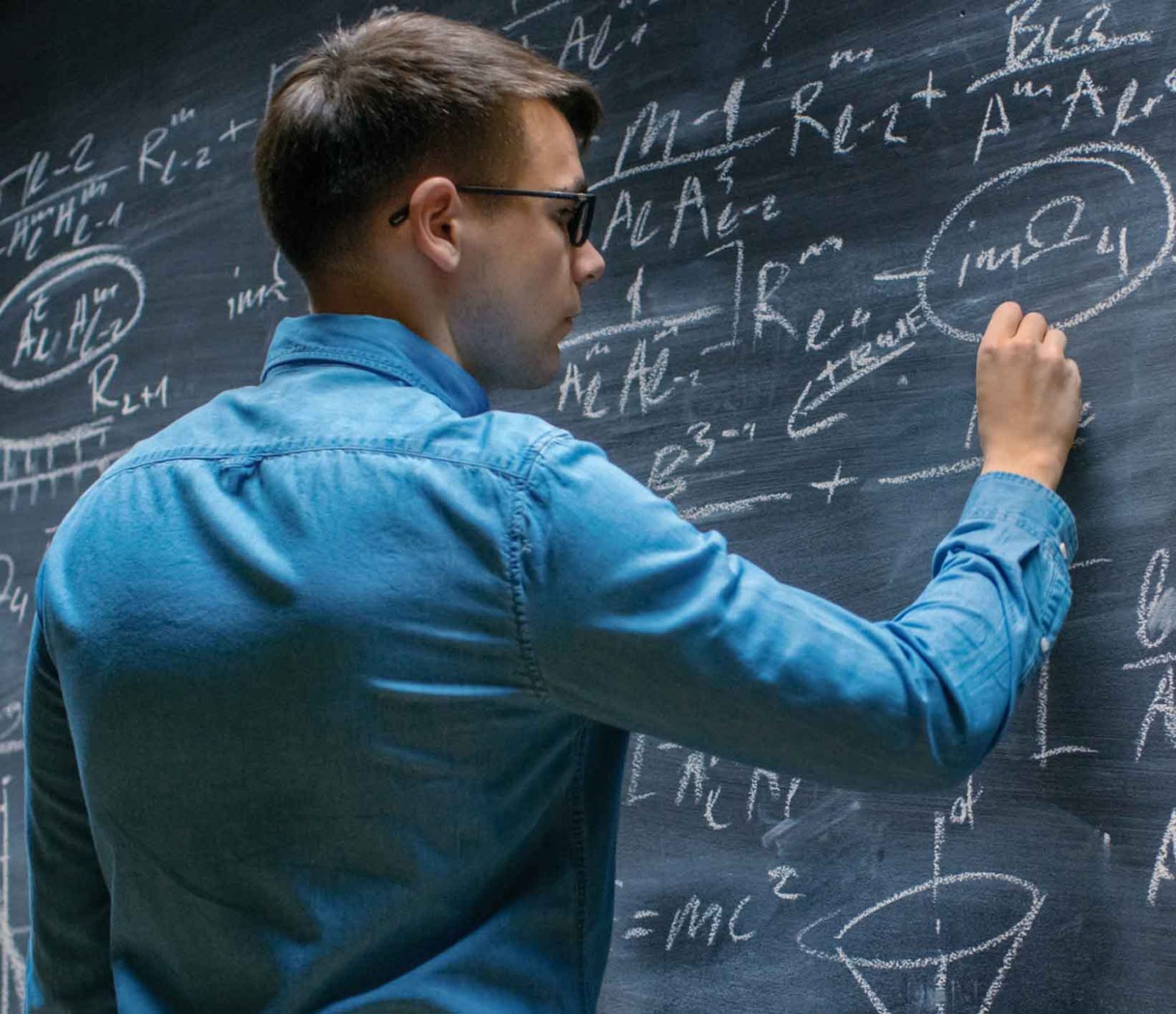 Complex Analyses
Performing complex analyses is a two-part process. The first major step is the creation of the analysis algorithms or calculations. The second part, and the often overlooked one, is the scheduling and execution of those calculations. The Dexcent Data Team has been working for years in the development of cumulative analytics – those analyses that detect the first indication of an issue and then are able track the degrading conditions to determine the actual point of failure. Of course, once they had created the complex calculations, they had to have a way to ensure they could be executed in a reliable manner. Among other successes, Dexcent engineers have developed unique methods to deal with data gaps caused by network outages or source failures.
DEXCENT'S ADVANTAGE
Dexcent customers benefit from being able to develop and implement the long running, complex calculations that are required for condition analyses that may span months, or even years. Coupled with the advanced Dexcent calculation scheduling engine, customer get results with no skipped or prematurely terminated calculations.
Prescriptive v Predictive
Dexcent began developing prescriptive analytic models long before the concept gained the limited acceptance it has today. What are Dexcent Prescriptive Analytics? The familiar predictive analytics approach typically monitors a set of conditions and, when a data point reaches a set limit, the system issues an alarm. Prescriptive analyses do two things – they allow us to provide an early warning that a potential failure has been detected; update the failure point as conditions degrade; and then advise what has failed, what steps to take, and what will be needed to correct the condition.
DEXCENT'S ADVANTAGE
Among the many benefits Dexcent customers have realized with our approach prescriptive approach to Advanced Analytics lay in the asset management outcomes. Knowing that something is going to fail provides more time to plan and schedule, allowing multiple repairs to the same asset to be effectively addressed. Knowing what inventory will be needed simplifies the procurement and warehousing procedures. Knowing what values were used allows the condition to be replicated, making triage and troubleshooting more efficient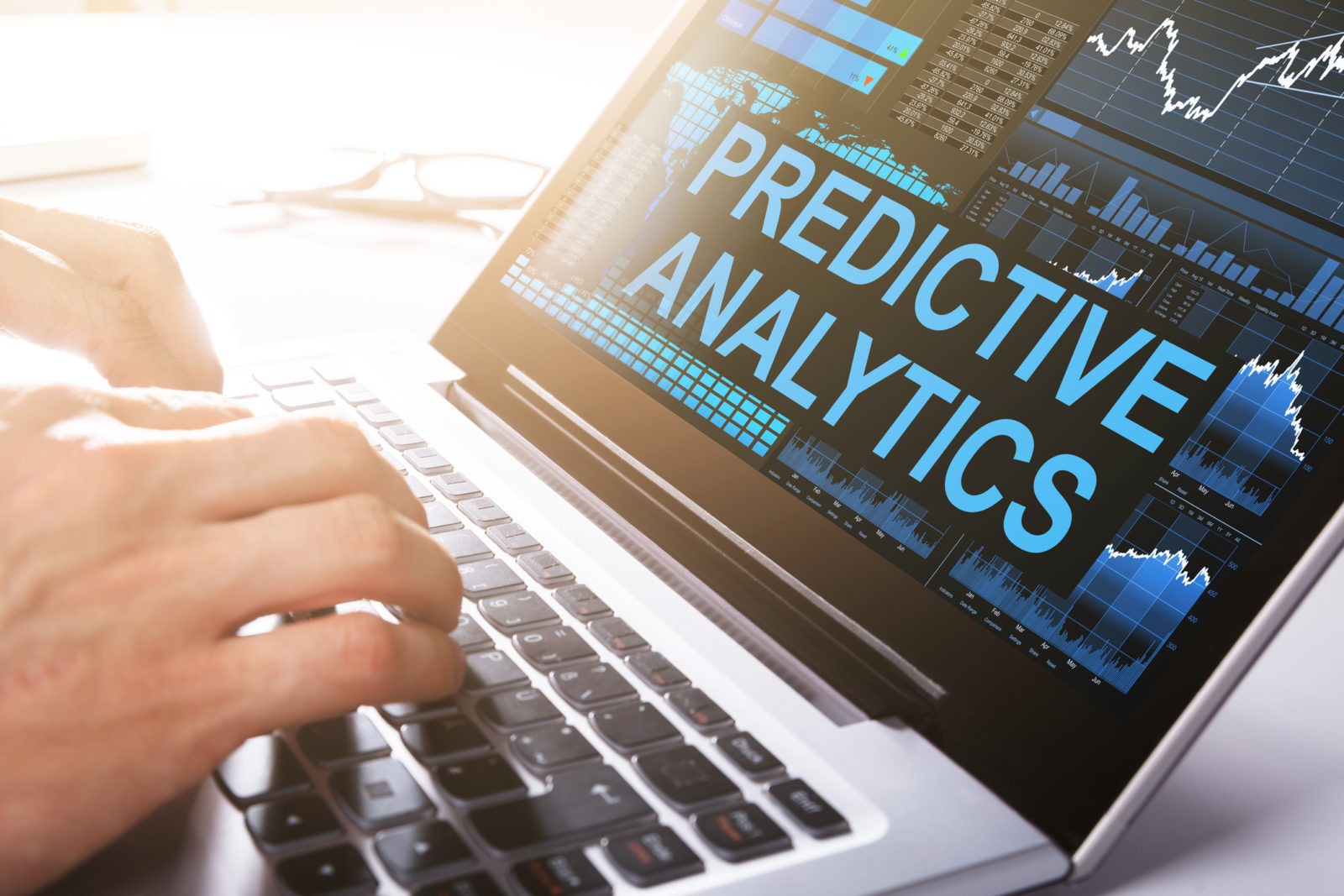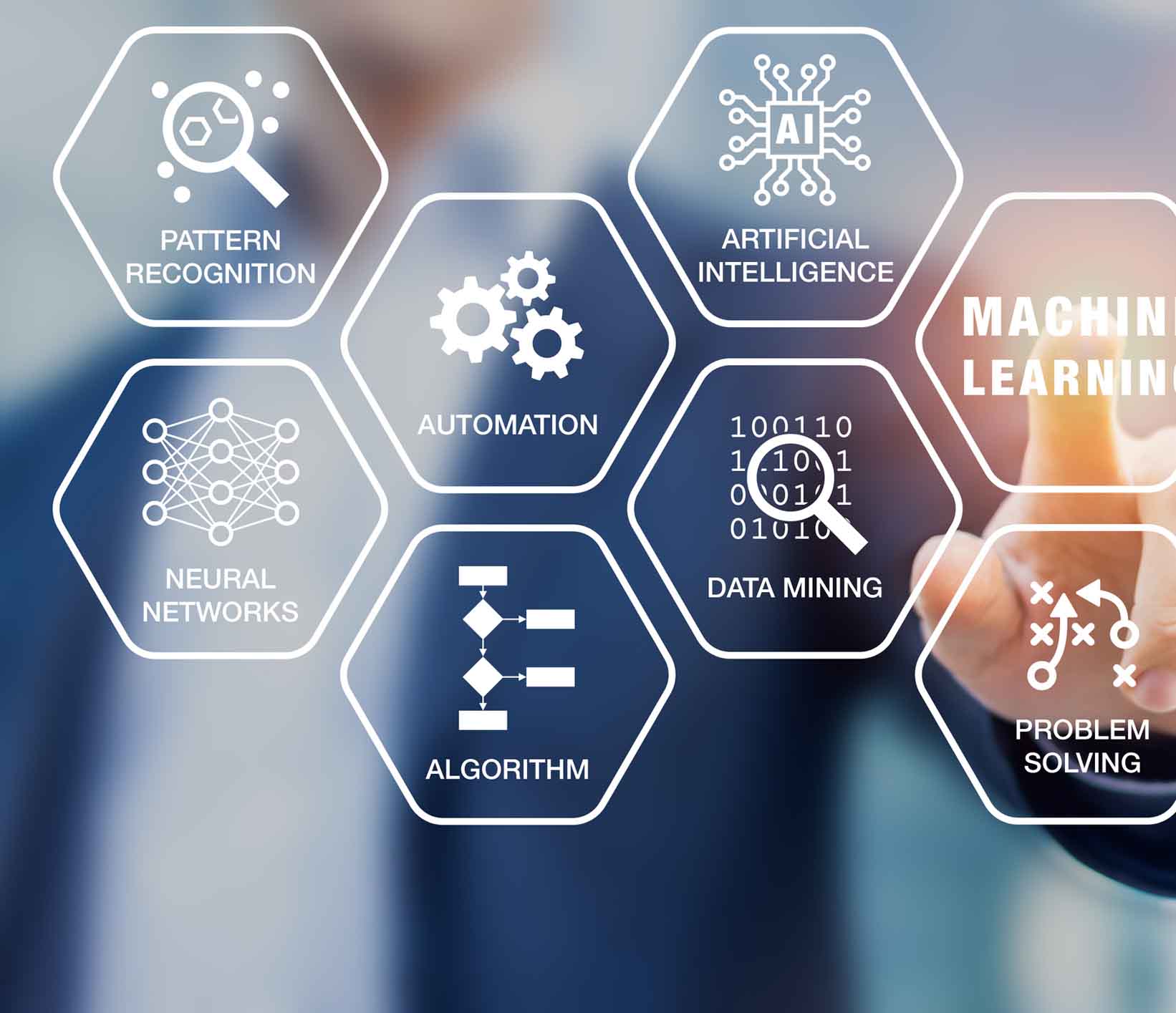 Analytics and Asset Management
Advanced analyses play an important role in asset management. It is essential to support condition-based maintenance programs, autonomous operation, and centralized control centre objectives. The effectiveness of an asset management program is dependent on the integrity of the supporting data and ultimately the sensors and instrumentation data that are available. Bad data, gaps in the data flow from devices, and unavailable sensor data can each result in failure of monitoring algorithms, in turn reducing confidence in the outcome and resulting in ineffective or incorrect decisions. Dexcent's team of professionals are leaders in the field of advanced prescriptive asset analytics, retrofitting equipment with the necessary sensors, and the delivery of reliable results – expertise gained in some of the most extreme asset environments in the world.
DEXCENT'S ADVANTAGE
Dexcent's Asset Management customers benefit from the combined application of the Dexcent Data Team's knowledge and experience when applied to management and maintenance of their asset pool. The Dexcent approach to prescriptive analytics and cumulative event calculations provide the ideal solution to support advanced asset health monitoring and condition based maintenance programs.
Think | Automate | Secure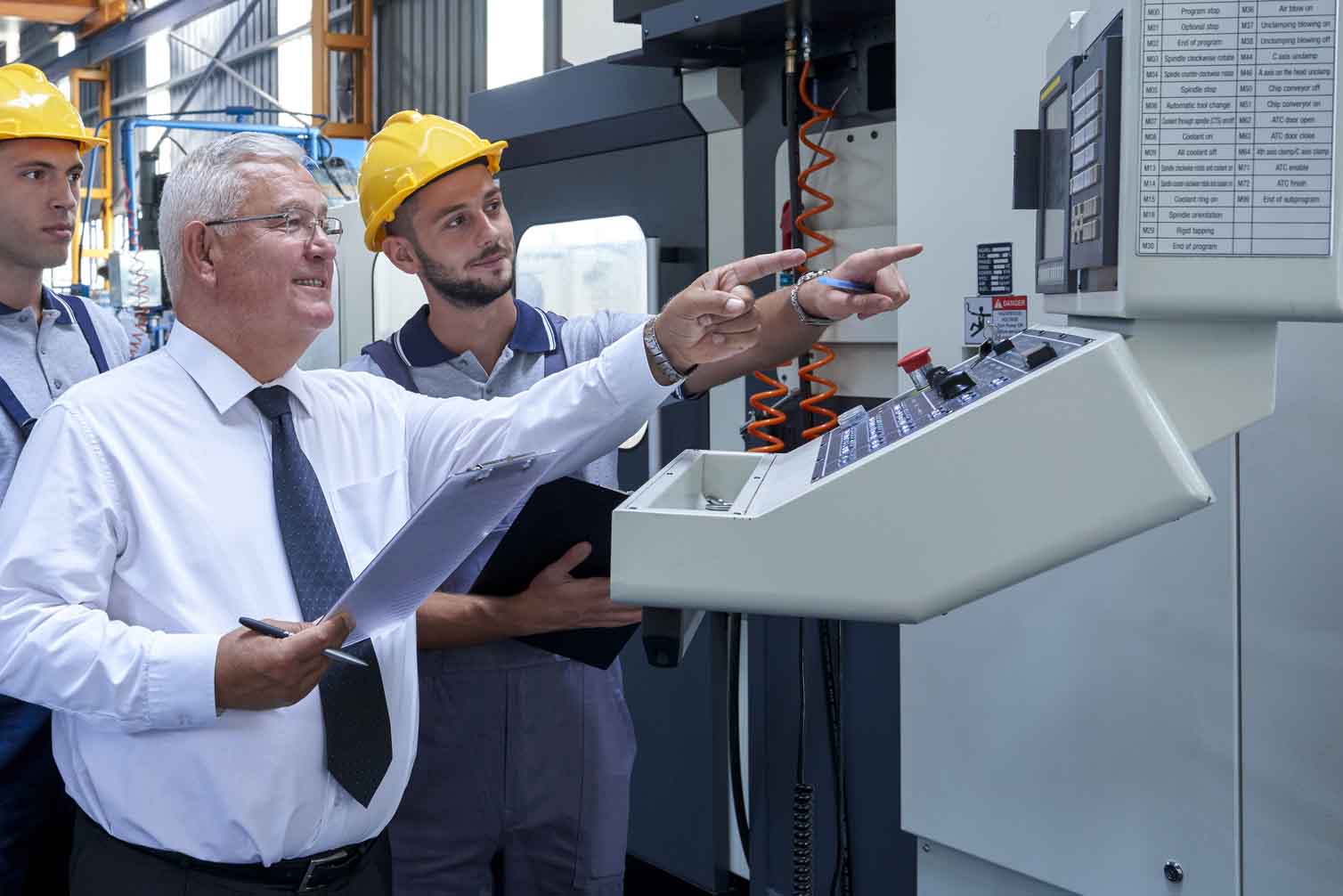 Providing OT/ICS leaders with the insight needed to make effective decisions with complex business processes in a secure, worry-free way.
THINK
We think about your data, the technologies you have, and the stories they tell of what is happening, what can happen and what has happened. We create insight so you can make effective data driven decisions.
AUTOMATE
We automate complex OT/ICS business processes by understanding the operational risks, management of change realities and compliance subtleties that are important to you for achieving better outcomes in keeping people, assets and the environment safe.
SECURE
We secure your OT/ICS environment by identifying cyber risks early, continuously measuring your security posture for weaknesses and threats while working with you to improve your cyber resiliency year after year.
We're Obsessed with Process Automation
We admit it, we're obsessed. We're obsessed with creating insight, improving complex business processes and ensuring your
cyber resiliency year after year.