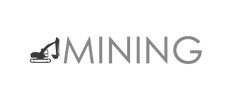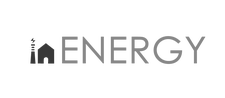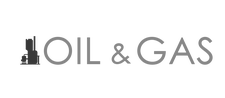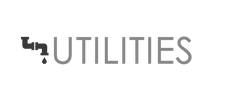 Numerous Successful Deliveries
Our specialized engineering services are built on years of experience working in the IT/OT and Industrial Automation environment, you can trust that we know your organization. Need to enhance your mining asset management? We have deep knowledge of the industry and can deliver a service that gives you the production intelligence you're looking for.
How we do it
Our process of think, automate and secure is custom engineered to develop comprehensive solutions for our clients, making Dexcent a full-service IT and OT solution provider.
Think
We think about your data and how valuable that information is, the story it tells; what is happening, what can happen and what will happen. We use that data to provide data driven solutions to your operation.
Automate
We automate information delivery for improved efficiency and effective decision making, in line with your business and its operational targets.
Secure
We secure to enhance our client's industrial Cyber Security posture along with ensuring compliance and building upon your security framework already in place.
What We Do
We tailor our focus and investments into three key-practice areas that truly help our clients transform their business, asset management and industrial operations:
Analytics & Information
From data integrity assurance and management to advanced prescriptive condition monitoring, the Dexcent A&I team has the expertise needed to combine IT, OT, and contextual data. Putting the information, you need to make truly informed decisions at your fingertips.
Cyber Security & Infrastructure
Our experts, along with a network of vendor partners, ensure that our clients are implementing safe and secure control practices and leveraging emerging technology that modernizes industrial operations.
Control Systems Engineering
We engineer safe unbiased, non-proprietary, standardized, flexible, and expandable industrial control systems solutions to ensure; system compatibility, new technology compliance and best Practices
Managed Industrial Operation Services
We offer managed services for the industrial environment. With a vast portfolio of services spread across industries, various service lines including; industrial Cyber Security, Dexcent has the necessary capabilities to deliver services in a managed mode.
Generating New Ideas to Solve Industrial Automation Problems
We tailor our focus and investments into three key-practice areas that truly help our clients transform their business and industrial operations
Industrial Operation Optimization and Advanced Analytics
Industrial Operation Optimization is driven by information to enact and manage change. How information is analyzed and presented is key to implementing effective change. Seldom is change made through a single large decision; it is realized through a series of often subtle changes. Dexcent takes a details and a holistic view of the problem enabling us to see how the small changes inter-relate to impact the bottom line. This operational insight is presented using a variety of visualization platforms that deliver high level operational view as well as the ability to drill into the finest details.
We strive to foster an atmosphere that promotes:
Respectful communication between all employees, as well as with suppliers and customers.

Employee participation and teamwork.

Balance between work and life through flexible work schedules to accommodate employees circumstances.

Contribution to our communities to promote a greater understanding and respect for the diversity.
We are committed to Occupational Health and Safety. This includes the protection of personnel, equipment, material, the environment and the public from loss caused by incidents. In fulfilling this commitment, we will provide and maintain a safe and healthy work environment by following acceptable business practices, complying with regulatory requirements, and striving to eliminate all foreseeable hazards.
We're Obsessed with Process Automation
We admit it, we're obsessed. We're obsessed with Process Automation, specifically Visualization. We think about your data and how valuable that information is, the story it tells; what is happening and what will happen. We're obsessed with how to use that data to provide information driven solutions in your visualization platforms. Subscribe to receive monthly articles to find our more on what we are obsessed about.