AN INTEGRATED APPROACH TO HMI MANAGEMENT
HMI STUDIO managing the challenges of achieving the regulatory compliance of HMIs by leveraging software and data management innovations.
Integradex HMI Studio Introduction
As we built out our Integradex Studios, our focus for Integradex Studios is about an integrated approach for managing industry challenges by leveraging software and data management innovation. The first of the studios we will be illustrating is the HMI studio, HMI Studio is about managing the challenges associated with regulatory compliance of HMIs.




What does an automation project really look like?
Automation projects can be challenging to manage. We must juggle complex inter-dependent workflows with multiple team members from dynamic supporting environments. Often times, developer skills are outsourced, leading to inconsistent and fragmented display results. Compounded over time, with increasing regulatory requirements, this approach creates immense short and long-term HMI management challenges.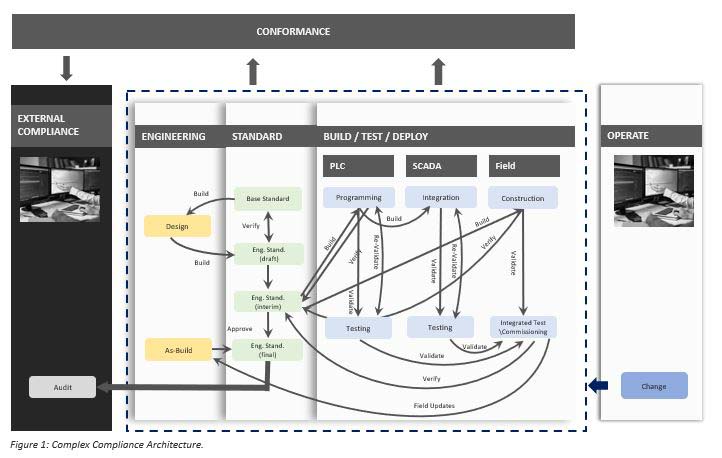 INTEGRADEX – HMI Compliance made simple. 
Integradex turns HMI compliance into a competitive advantage by integrating industrial automation processes to enable efficient HMI management. It is a catalyst for improving information governance, data analysis, insights, and visualizations that allows operational leaders to make compliance part of your organization's culture and measuring the success of your compliance program well before an external audit begins.
HMI Design Studio
AUTOMATING THE CONFORMANCE JOURNEY.
Starting any new journey is not always easy. If an HMI standard does not exist, and your HMIs are already developed any efficiency that can be gained to achieve conformance is generally welcomed.
HMI Design Studio assists to:
Prepare companies in establishing internal conformance processes or for a regulatory compliance review by automatically reviewing HMIs and defining an initial 'starter' palette. Depending on the inconsistencies identified, the 'starter' palette, can be manually enhanced to build a consistent standard master palette.
HMI Comply Studio
Preparing for internal conformance.
Preparing for conformance to a new standard and implementing processes into your ecosystem early saves long-term time and money.
HMI Comply Studio assists to:
Prepare internal stakeholders, engineers, developers, testers, who are collectively tasked with ensuring conformance, with the information needed so HMIs are safe for operation.
Manage the approval process for standards used to build, test, deploy and then operate HMIs.
Internal conformance promotes consistency which will also be required for compliance. Use of this centralized software tool allows for easy identification of deviations from the standards and notifying the stakeholders of any discrepancies.
Streamline the task of monitoring conformance of HMIs throughout the HMI Lifecycle, by reporting on the non-conformance of HMIs, and highly safety sensitive assets.
HMI Test Studio
Streamlining the tasks to  build, test, deploy and then operate conforming HMIs.
How your company manages and mitigates risks is important, not only to maximize safety and minimize environmental impacts, but to reduce the occurrence of abnormal operating situations. Taking preventative measures can feel like a hassle upfront, but it can save your company untold costs in the long run.
HMI Test Studio assists to:
Prepare
to use an approved standard to build, test, deploy HMIs for safe operation throughout your companies, and/or central control room operations.
shorten user training cycles, improving operator effectiveness, minimizing production mistakes by providing 'safe' and consistent HMIs.
Manage
internal stakeholders, engineers, developers, testers who are collectively tasked with ensuring conformance by allowing only approved standards are used to build, test, deploy and then operate HMIs.
functional area complexities which occur when teams are tasked to create HMIs and minimize the occurrence of systemic errors.
instances where the HMI standard is still being developed or when the standard is revised, by easily updating and re-validating the HMIs for changes.
a simple configuration file, to include or exclude a combination of objects and properties to ensure conformance of HMIs against your company's standard which may not be needed for external compliance reporting on for compliance
HMI Change Studio
Enhance the auditability and conformance reporting capabilities.
The HMI change MOC element helps ensure that changes to an HMI do not inadvertently introduce new hazards or unknowingly increase risk of existing hazards. The MOC element includes a review and authorization process for evaluating proposed adjustments to HMI design, operations, or activities prior to implementation to make certain that no unforeseen new hazards are introduced and that the risk of existing hazards to employees, the public, or the environment is not unknowingly increased. It also includes steps to help ensure that potentially affected operations are alerted.
Why Is It Important? If a proposed modification is made to a hazardous process without appropriate review, the risk of a process safety accident could increase significantly.
Where/When Is It Done? MOC reviews are conventionally done in operating plants, control rooms and are increasingly done throughout the HMI life cycle by people that are involved with HMI definition and design.
Who Does It? An individual originates a change request. Qualified personnel, normally independent of the MOC originator, review the request to determine if any potentially adverse risk impacts could result from the change, and may suggest additional measures to manage risk. Based on the review, the change is either authorized for execution, amended, or rejected.
Often, final approval for implementing the change comes from another designated individual, independent of the review team. A wide variety of personnel are normally involved in making the change, notifying or training potentially affected employees, and updating documents affected by the change.
RAPID RETURN ON VALUE WITH INTEGRADEX HMI STUDIOS.

Built by engineers who truly understand the complexities of the HMI Lifecycle, it is tailored to stakeholders, engineers, developers, testers who are collectively tasked with ensuring conformance of the HMIs used to ensure safe operation.

Reduces engineering time, costs, and errors.

Creates an environment that encourages innovative collaboration and engineering efficiency across cross functional teams.

Drives enterprise-wide standardizations and consistency in HMIs across multiple environments (development, test and production) as well as functional teams.

Builds a culture of continuous improvement with intelligent design and data-driven decision making.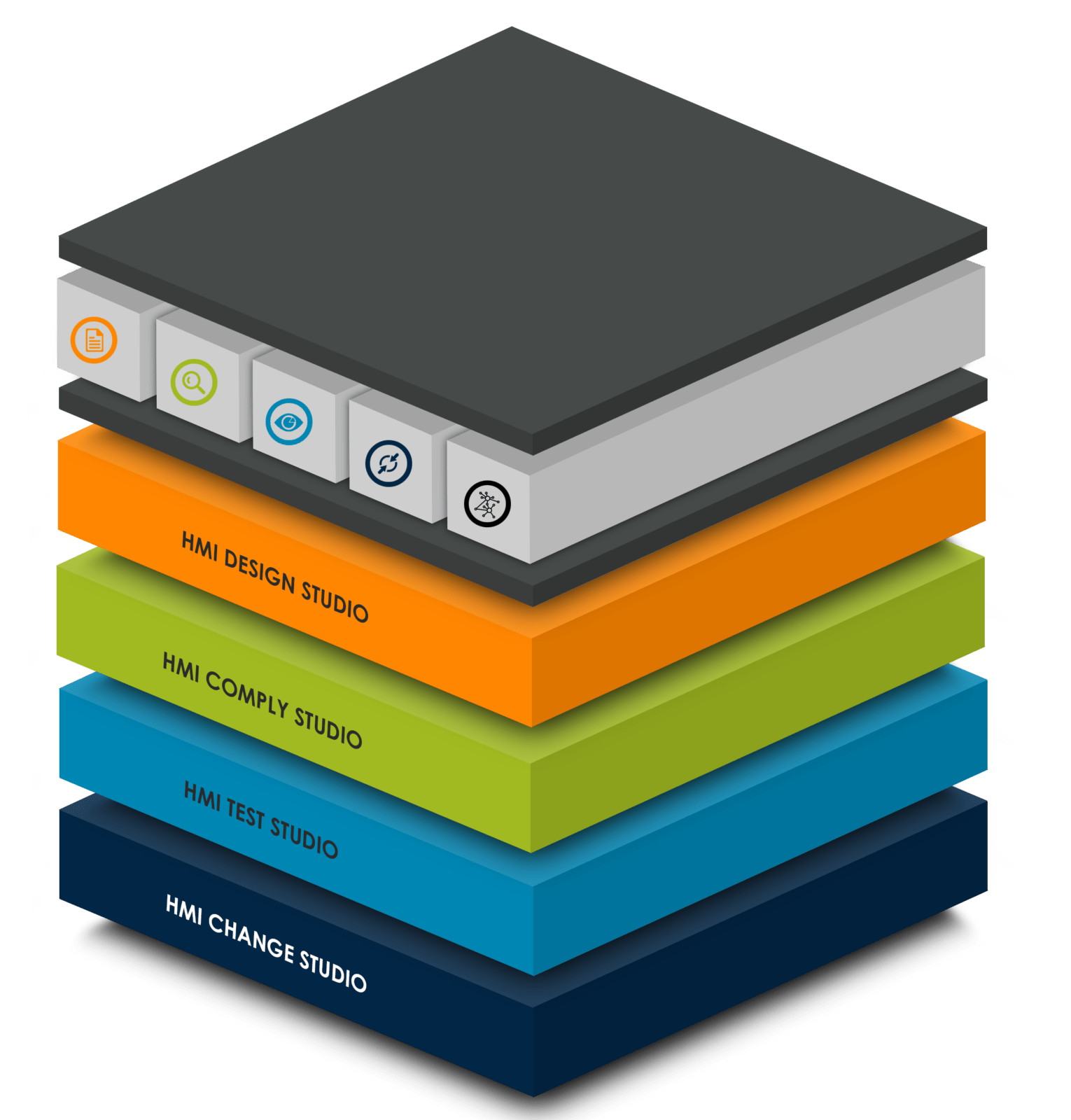 Book a demo
Want to learn more about Integadex HMI Studio, fill out the form below to sign up for our Free Demo. Learn how to streamline your HMI management TODAY.
We're Obsessed with Process Automation
We admit it, we're obsessed. We're obsessed with creating insight, improving complex business processes and ensuring your
cyber resiliency year after year.