About Siemens
Dexcent is proud to be a Siemens Solution Partner for XHQ in Canada.
The Siemens XHQ Operations Intelligence platform is a key component in the Dexcent drive to deliver device to dashboard process automation support. Dexcent clients use Siemens XHQ Operations Intelligence Software to leverage their data collection investment to support effective decisions by delivering actionable intelligence to the business and operational decision makers.
Dexcent Provides:
Product sales and maintenance renewals

Requirements collection, analysis, and strategic planning

Solution architecture and design

Installation, configuration, and upgrade management

XHQ support

Project management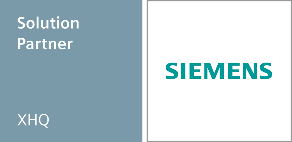 The Siemens XHQ Operations Intelligence platform is the premier data visualization platform in use in over six hundred refining, petrochemical processing and upstream operational facilities around the globe. The XHQ Operations Intelligence product line aggregates, relates, and presents operational and business data in real-time to improve enterprise performance. By aggregating and contextualizing data from Historians, Enterprise ERPs, ODBC data sources, and document management systems into a single, browser-based visualization platform, Siemens XHQ Operations Intelligence provides a single source of collaborative information visible to everyone, regardless of location.
Through XHQ, you have a single coherent view of information, enabling a variety of solutions in real-time performance management and decision support